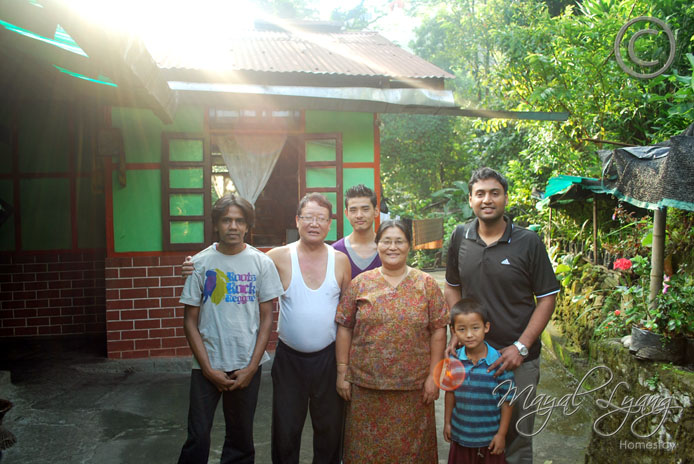 Amazing Place - A Review
(September, 2009)
This place is run by a local couple, Gyatso & his wife, who left no stone unturned to make our stay great. We were there for 2 nights & a day and the time just flew.

Gyatso took us to Lingthem village and then to Lingza falls. Both the places were beautiful. Lingthem is a steep climb from his home. But with good company from Gyatso & friends, and some good old organic cucumbers for refreshment, we reached there pretty quickly. For Lingza falls, we had to take a cab, but that was some thing too. Standing almost underneath the tall waterfall, and enjoying the quiet surroundings .. don't know if I'll ever get to experience something like that again.

Later we went to the banks of Rongyung Chu River. Nothing like sitting at the side of the mighty river and doing nothing! On the whole, one great day was spent there and we found a great friend in Gyatso. He also went out of his way to arrange our permits for Gurudongmar Lake. And his wife made us very tasty food, each time. We even had a jug of 'chee', which was Lepcha beer brewed from millets. Thanks to both of them, our trip turned out to be awesome. And the homestay was a unique experience too. We were hesitant initially, but all our fears were for nothing. The place and our stay there are something we'll never forget. The place was very peaceful. Just what we had wanted. Recommended wholeheartedly!
- Ankit from Delhi