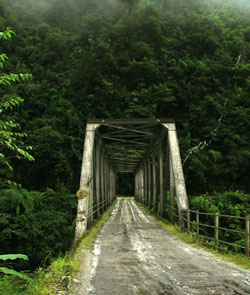 Dzongu is 70 Km from Gangtok and well connected by road. It takes about 3.5 hours to reach from here from Gangtok and the road passes through some beautiful villages of North Sikkim and the Seven Sister falls.
The nearest Airport is Bagdogra Airport in West Bengal and the nearest Rail head is New JalPaigudi Railway Station, not far from the Airport. Gangtok is about 4 hours by road from there. One can also opt for a helicopter ride from the airport to Gangtok. One can directly reach Dzongu from the Airport/ Railway station via the Singtam road, which takes about 5 hours. We can arrange a pick-up for you from Gangtok or the Airport/ Railway station. Contact us to know more.
A Taxi to Dzongu can be hired from the Vajra Taxi Stand in Gangtok. You can ride upto Mangan in a shared Taxi or an exclusive vehicle and then take another Taxi to Passingdang Village in Dzongu. However, special permits issued by the Government of India are required for entry into the Dzongu Lepcha reserve. One can not enter without them. We will arrange these before you arrive here.
Download the Dzongu Eco-tourism map (pdf).