Leaving the forest, the path led along the river(Rangeet) bank, and over the great masses of rock which strewed its course. The beautiful India rubber Fig was common, as was Bassia butyracea the 'Yelpote' of the Lepchas, from the seeds they express a concrete oil, which is received and hardens in bamboo vessels. On the forest skirts, parasitical orchids and ferns bounded, the Chaulmoogra, whose fruit is used to intoxicate fish, was very common; as was an immense mul berry tree, that yields a milky juice and produces a l ong green sweet fruit. Large fish, chiefly Cyprinoid, were abundant in the beautifully clear water of the river. But by far the most striking feature consisted in the amazing quantity of superb butterflies, large tropic- al swallowtails black, with scarlet or yellow eyes on their wings. They were seen everywhere, sailing majes tically through the still hot air, or fluttering from one scorching rock to another, and especially loving to settle on the damp sand of the river edge; where they sat by thousands, with erect wings, balancing themselves with a rocking motion, as their heavy sails inclined them to one side or other; resembling a crowded fleet of yachts on a calm day. Such an entomological display cannot be surpassed.


- Joseph Dalton Hooker May 1848. Himayalan Journals Vol. I, p. 143 Published 1855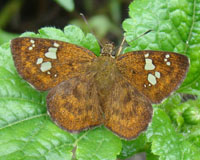 Of the 1,400 species of butterflies found in the Indian Sub-continent almost 700 species have been recorded from Sikkim. The high diversity of butterflies has endowed them to inhabit different habitats, forests and climatic conditions.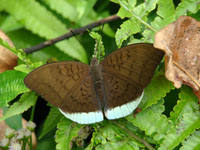 They are found everywhere right from the tropical valleys to the alpine meadows. However they are more abundant in the hot, humid river valleys and their number reduces with altitude. In Dzongu, as many as 27 species of Butterfly can be found on the bank of Rongyung Chu alone. Another great place to observe butterflies is Namprikdang, 10 minutes from the Passingdang village. Here you can see many butterflies like Golden Birdwings, Green Sapphires, Great Zebras, Lesser Zebras etc.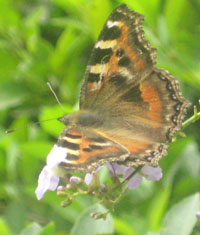 The butterflies show distinct seasonal pattern. The spring months of March, April and May and the autumn months of October and November are the best season for observing butterflies. During peak monsoon from June to August and peak winter from December to February the number of butterflies goes down. Sunny mornings between 8 am to 12 noon are best for observing butterflies.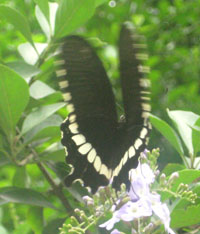 Pictorial field guides aid in butterfly identification. For Sikkim "The Butterflies of Sikkim Himalayas and their Natural History" by Meena Haribal is the best field guide covering 400 species of butterflies. Patience is the virtue of butterfly watching. Wait for them to come to you. Butterflies are not only fragile but also shy and hence care should be taken not to disturb or catch them. Carry a camera and be prepared to take a shot. They bask early in the sunny mornings, which is the best time to photograph them.